In the past, the focus of technical documentation was on efficient and high-quality document creation. However, the requirements of the modern working world can no longer be met with this approach to work. The challenge is to provide the user with the information in an intelligent way. The component management system TIM offers you the right all-round package for this: perfect user experience with automated workflows and supporting tools.
In addition, the information can be provided digitally to the end user in a target group-oriented manner via our Content Delivery.

Working with TIM offers you: time saving, overview and user orientation on a high quality and modern working level.
Thanks to TIM, your variant management will be easier and better organized than ever before. Our component content management system also offers the option of single source publishing.
Whether for a web app, HTML or a PDF, as a technical writer you maintain just one source and then you are able to publish variant-rich information in a wide variety of formats and media.
With TIM, you benefit from collaborative task and project management that can be used across company boundaries. The question of who works on what and when is therefore a problem of the past. With refined authoring support, cross-reference checking options, the Schematron check function, and the bulk check, you can create documentation of the highest quality right from the start. At the same time, the clear and intuitive Review Service supports you in the qualitative evaluation of your information by third parties. TIM enables collaborative work through a variety of possible interfaces to systems such as TMS, ERP, SAP or CRM.
With TIM at your side, your work is efficient, successful and more fun than ever.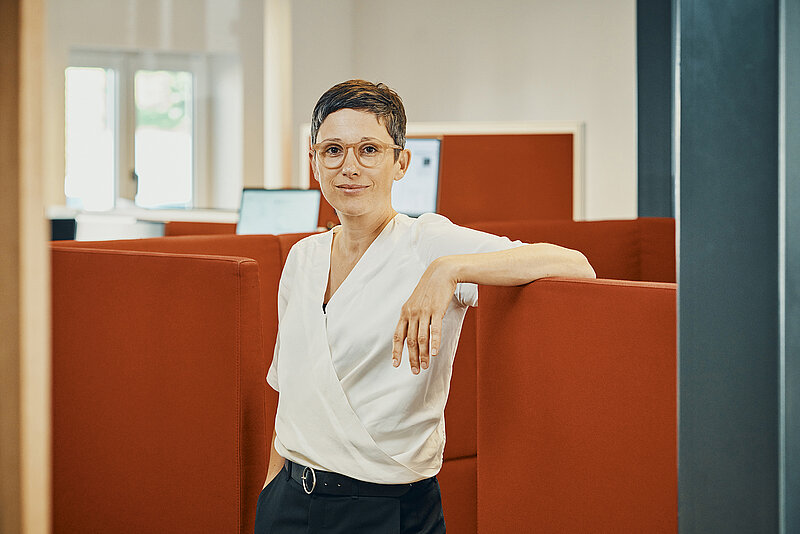 Ingrid Lenz
Head of Sales CMS/CDS