With Sherlock, you can integrate, link and merge all your company information from a wide variety of sources. Break down data silos and provide your data to internal and external audiences in a custom-fit manner. This way, you can realize portals, apps or websites within a few days and remain agile in your digital transformation.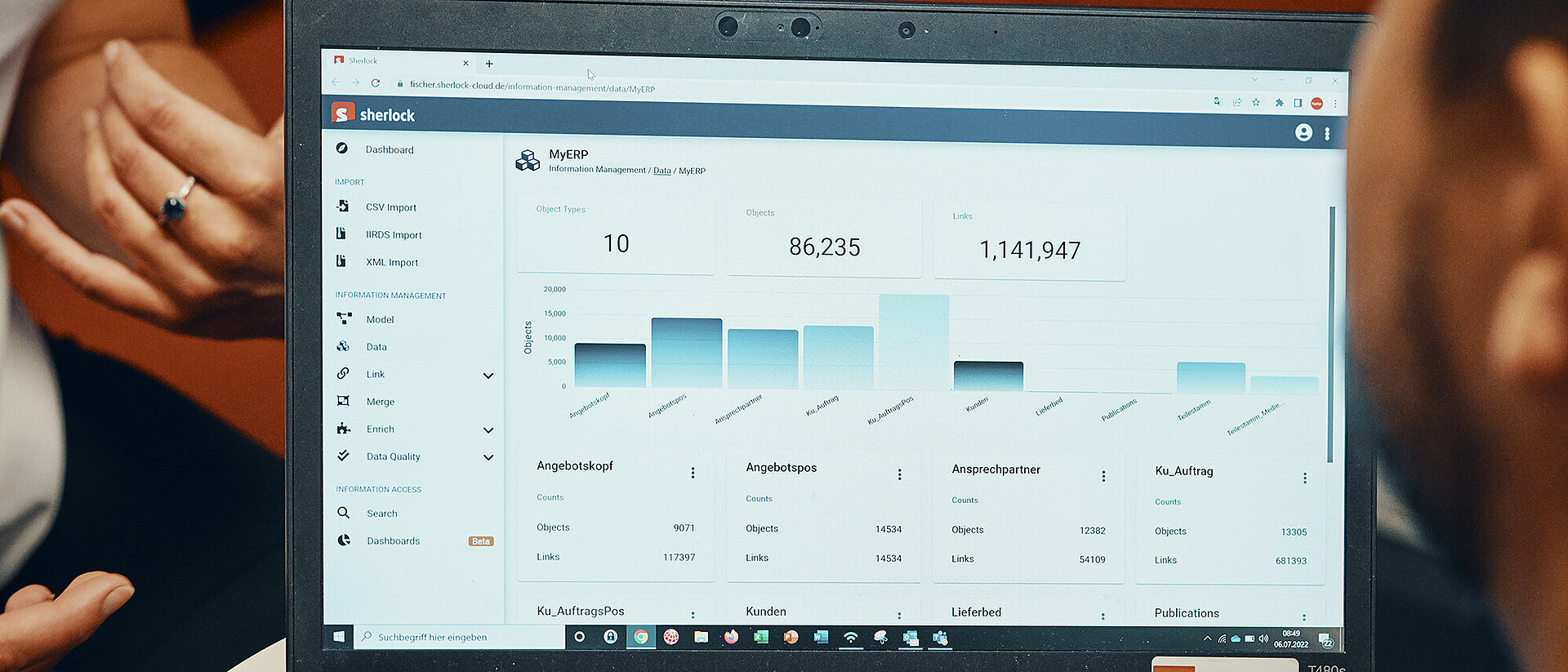 Sales Assistant
In addition to the time savings for your customers and a lessening of the workload for your employees, digital customer portals have also been proven to lead to increased sales and better customer loyalty. With the Sherlock information platform, a portal of this kind can be implemented quickly and easily, entirely in line with your personal requirements. All information relevant to you, such as product, customer or service information, is smartly linked from the various source systems in Sherlock and made available to your customers in a user-oriented portal. Do you have a ticket system you want to integrate into your customer portal? No problem with using Sherlock. This ensures a consistently positive customer experience right from the start.
Service Assistant
Manage all service information for your plants and machines in one application and increase your service efficiency. Based on Sherlock, all relevant service information from different source systems is linked and made available to any user, such as maintenance staff, service technicians or support staff, anywhere and at any time via a user-friendly interface - the service wizard.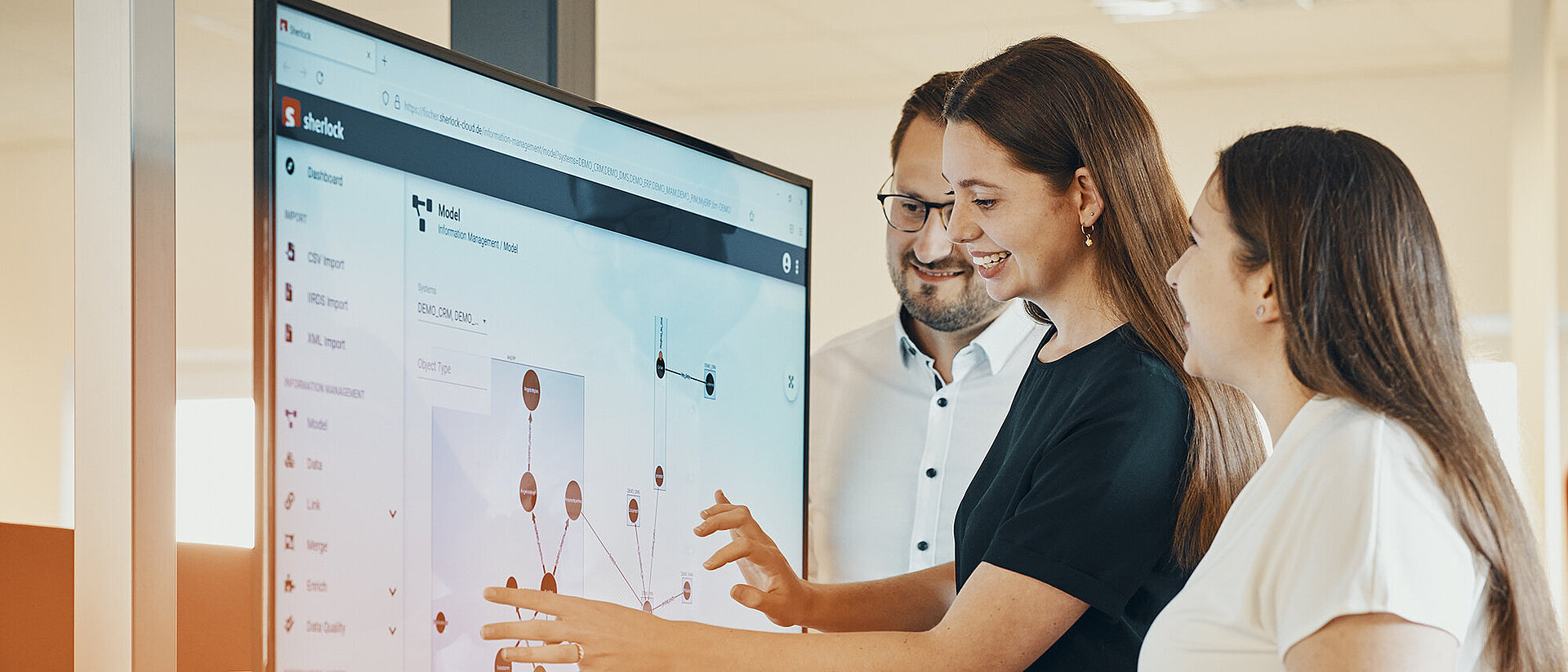 Product Lifecycle Management
The development of many products is extremely complex. It is based on different information gathered from a wide range of source systems. With the Sherlock information platform, all relevant information from the systems involved is compiled across the various stages in the product manufacturing process and intelligently linked with each other. From concept through development and production to commissioning. Depending on your needs, important information can be collected during the creation process and made available at the end of this process for the subsequent phases of your product lifecycle. For example, efficient testing of components can be carried out promptly and the commissioning of your plants and machines can be accelerated considerably.