April 17 - 21, 2023, Hall 15, Booth A06, Joint booth Baden-Württemberg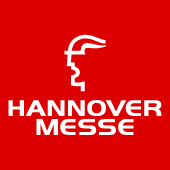 Get even more out of your data by breaking down your data silos with our Databrain Sherlock, so that all internal and external users (employees, suppliers, customers, etc.) can access the data that is relevant to them and use it efficiently. Data Centricity with Sherlock ensures a more conscious and efficient handling of your data in your company. This new quality of data, information and knowledge is, for example, the basis for a digital twin and for new digital business models. But the Sherlock information platform has even more to offer you. Learn about success stories from mechanical and plant engineering and the automotive industry: For more safety during commissioning at one of the world's largest beverage plant manufacturers to digital, smart tool management or digital, sustainable supply chain management.
Invitation to the lecture
Why you should transform from application-centric to data-centric in a nutshell
Thursday, 20.04.2023, 11.00 to 11.30 a.m.
Referent: Klaus Ofner, CRO (DT), Fischer Information Technology AG Halle 15, Stand A06, Gemeinschaftsstand Baden-Württemberg
Data is the heart of your business, become data centric and use it more efficient. Break up your data silos and get away from "we love our applications" attitude. Data centric thinking combined with a graph database gives you a more meaningful insight to improve your processes, optimize your products and grow your market share. Develop a more efficient Enterprise Information System by transforming your big or small data to smart data.
Your personal ticket
Reserve your free ticket right away, it is a permanent ticket and valid for the entire duration of the trade fair.
We are looking forward to your visit
At our booth A06 (joint booth Baden-Württemberg) in hall 15 and would be pleased to take the time for a personal conversation with you.