The project in a nutshell
Instructions in a new look - modular and reusable
Expert editing integrated to speed up the translation process
Order-specific instruction manuals for different devices on demand
utput formats: PDF, pure XML, HTML, WebApp etc.
PDF files stored automatically in the ERP system and portal
Robatech AG is a globally leading manufacturer of innovative adhesive application systems for the packaging and printing industry, the timber and construction industries and automotive production. The Swiss company has some 550 employees worldwide and operates local sales and service organizations in more than 60 countries. Dynamic product development with ever faster innovation cycles, increasingly complex machine configurations, tight legal requirements and the growing digitalization of production technology are placing new demands on technical documentation.
In view of its requirements specifications, Robatech decided to transfer its documentation, which it had previously created and maintained completely in Word, to editorial processing and automated document management in a content management system based on XML. The focus was on a modular structure, reliable versioning and the reuse of content - translated into various languages.
In addition, the new content management system should be able to automate further editorial tasks and processes - from managing multilingual user interfaces based on XML to reliable translation management including professional editing and the integration of a new spare parts catalog solution. Robatech decided on the content management system TIM due to its technical potential and good value for money.
The technical editing team used TIM to develop newly created, granular information units, both in text and images, that are grouped into modules and can be reused. In addition, these had to be written based on a set of rules and be as translation-friendly as possible. As an interim solution, the entire document base with "living" Word documents was migrated into the content management system as "external documents", resolving the tiresome and time-consuming task of having to store multiple documents by hand. Today, the editorial team at Robatech can open, process, release and version not only the newly created instructions in XML format, but also Word documents, directly from TIM.
Existing translations were also migrated so that all language versions are available at a glance in the old documentation base and can be managed in the publishing workflow. This is thanks to workflow process coupling that automatically archives the documents published as PDF files in the ERP system and on Robatech's extranet.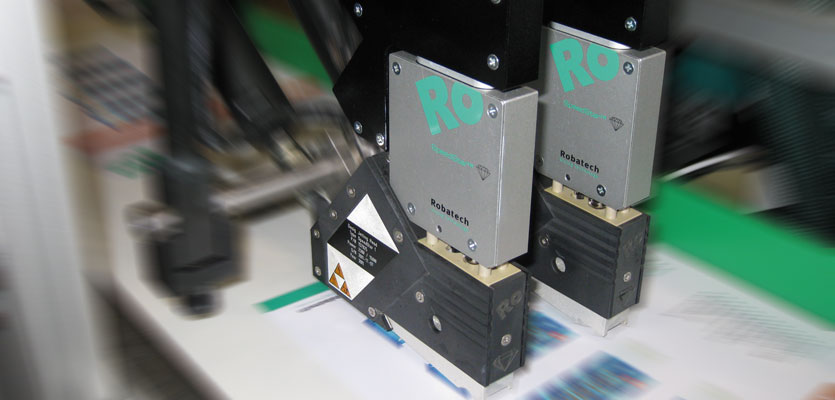 Translations can now be managed much more efficiently than previously using TIM with XML content that is exported automatically for processing by the translation services provider and then reimported by the technical editor. Thanks to high-performance report functions, the translation status can be viewed at any time, right down to the module level. This makes the cost of translation more transparent. In addition, technical editors at Robatech branches are linked via a web-based interface, giving them an overview of translations that have yet to be checked.
The content management system TIM offers various formats for publishing XML content: PDF, pure XML, HTML, WebApp etc. This ensures that print content is available for reuse in new information products and output formats, for example for distributing information on mobile end devices.
Robatech uses the content management system TIM to create and automatically publish order-specific instruction manuals for different devices and on demand. Instruction manuals from TIM filtered by variant are made available to Robatech branches worldwide via a web-based publication portal. As a special feature, specific PDF documents can be created and distributed fully automatically from master documents on demand with the help of the TIM workflow service. The content of the filtered publications is adapted to the selected machine configuration at the touch of a button. The PDF documents can also be retrieved for specific devices in different language versions in the publication portal. Internally, above all the support function benefits from on-demand access to device-specific instruction manuals. This portal solution was realized at a surprisingly low cost and effort.